After serving as Bridge Pastor since 2018, Michael Mario joined the church as full time licensed pastor in November 2020. Michael came to Springfield after serving the Marlboro Meeting House, and being involved in Christian Education for many years prior to becoming a pastor.
He loves sharing worship through song, often accompanying himself on the banjo or guitar. Michael is in the church most Wednesday and Thursday mornings and is reachable at 802-885-5728 during these times.
You can also reach him online.
We are a community in Christ,
called to act with love toward our neighbors.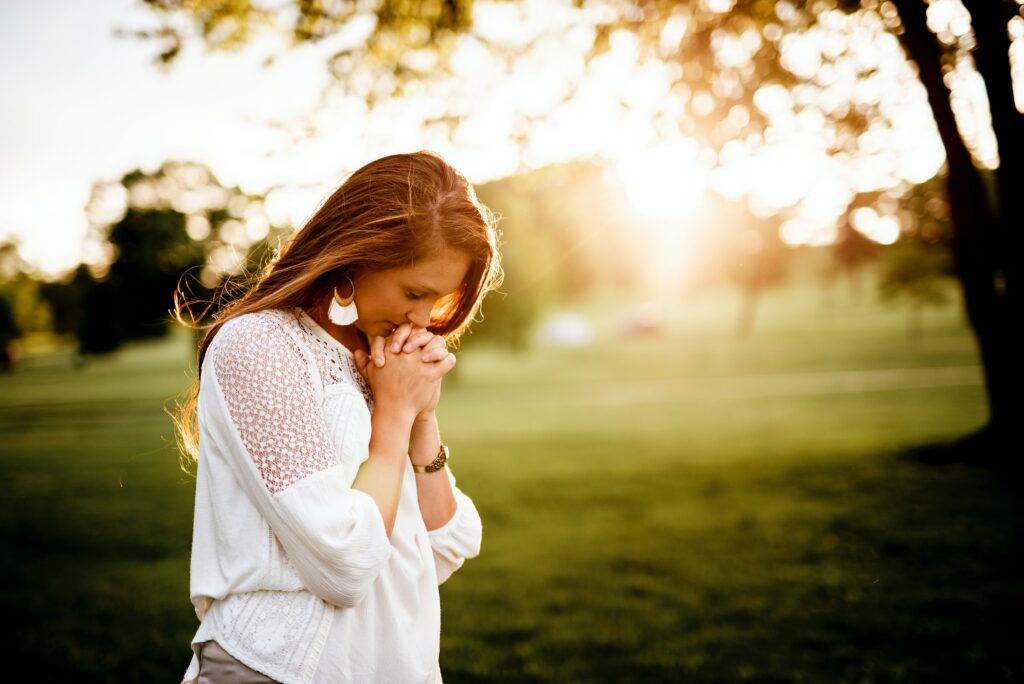 We believe God is still speaking. This is why we are committed to hearing God's ancient story anew and afresh in our lives and in the world today. We remain attentive to God's creative movement in the world. Your head and heart are both welcome in our worship. We prepare our members and leaders to be engaged in ministry in the present and future church, and we embrace all kinds of communities and new modes of thinking.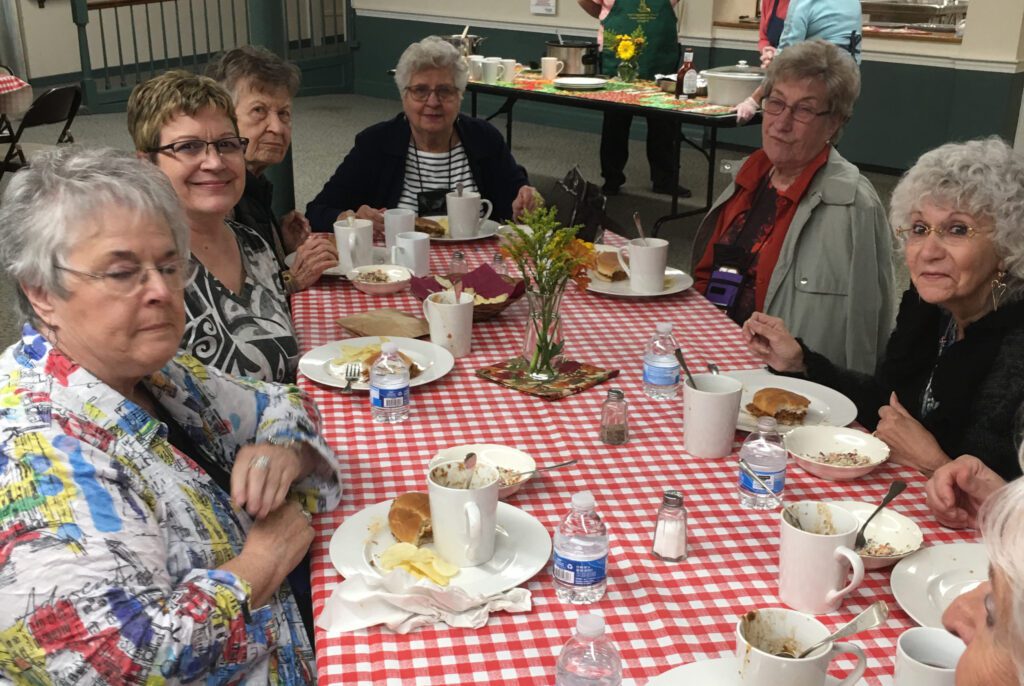 We are Springfield! We provide meeting space for many groups in our community. Including boy scouts, AA, Alanon and Senior Solutions Memory Café. We hold concerts in our large sanctuary, and celebrate births, deaths and marriages. We have hosted a Free Community Meal once a month for several years before Covid. We offer our Sunday worship services to all. No ticket required. No matter who you are or where you are on life's journey, you are welcome here. History
Our history is interwoven with that of the Congregational tradition and the UCC. We began as a community church on the Common 20 years after a charter was granted in 1761 to the town of Springfield. We built our present building  on Main Street in 1833. We share a long history with Springfield and the larger UCC through many ups and downs. We can share our stories and create new ones together. In 2003 we voted to become a Welcoming Open and Affirming church, welcoming our gay and transgender community.
Blending our stories of struggle, faith and joy can fortify us on our journey together to create a community where everyone has a place.
Pilgrims seek spiritual freedom
Seeking spiritual freedom, forebears of the United Church of Christ prepare to leave Europe for the New World. Later generations know them as the Pilgrims. Their pastor, John Robinson, urges them as they depart to keep their minds and hearts open to new ways.
An early stand against slavery
Congregationalists are among the first Americans to take a stand against slavery. The Rev. Samuel Sewall writes the first anti-slavery pamphlet in America, "The Selling of Joseph." Sewall lays the foundation for the abolitionist movement that comes more than a century later.
The first Great Awakening sweeps through Congregational and Presbyterian churches. One of the great thinkers of the movement, Jonathan Edwards, says the church should recover the passion of a transforming faith that changes "the course of [our] lives."
First act of civil disobedience
Five thousand angry colonists gather in the Old South Meeting House to demand repeal of an unjust tax on tea. Their protest inspires the first act of civil disobedience in U.S. history—the "Boston Tea Party."
First published African American poet
A young member of the Old South congregation, Phillis Wheatley, becomes the first published African American author. "Poems on Various Subjects" is a sensation, and Wheatley gains her freedom from slavery soon after. Modern African American poet Alice Walker says of her: "[She] kept alive, in so many of our ancestors, the notion of song."
First ordained African American pastor
Lemuel Haynes is the first African American ordained by a Protestant denomination. In 1776, in the midst of the fight for liberty in which he enlists as a soldier, he writes a defense of the liberation of African Americans from slavery: "Liberty, Further Extended."
'Christians' seek liberty of conscience
Dissident preacher James O'Kelly is one of the early founders of a religious movement called simply the "Christians." His aim is to restore the simplicity of the original Christian community. The Christians seek liberty of conscience and oppose authoritarian church government.
First foreign mission society
America's first foreign mission society, the American Board of Commissioners of Foreign Missions (ABCFM) is formed by Congregationalists in Massachusetts.
First foreign missionaries to India
ABCFM sends its first group of five missionaries to India, including Adoniram Judson and Luther Rice.
First school for the deaf
Thomas Hopkins Gallaudet introduces sign language to North America and co-founds the American School for the Deaf in Hartford, Connecticut. It's the beginning of a movement that will transform the lives of millions of hearing-impaired persons.
A defining moment for the abolitionist movement
Enslaved Africans break their chains and seize control of the schooner Amistad. Their freedom is short-lived, and the ship's owners sue to have them returned as property. The Supreme Court rules the captives are not property, and they regain their freedom.
First integrated anti-slavery society
The Amistad case is a spur to the conscience of Congregationalists and other Christians who believe no human being should be a slave. In 1846 Lewis Tappan, one of the Amistad organizers, organizes the American Missionary Association—the first anti-slavery society in the U.S. with multiracial leadership.
Antoinette Brown is the first woman since New Testament times ordained as a Christian minister, and perhaps the first woman in history elected to serve a Christian congregation as pastor. At her ordination a friend, Methodist minister Luther Lee, defends "a woman's right to preach the Gospel."
Spiritual and ethnic traditions unite
The United Church of Christ is born when the Evangelical and Reformed Church unites with the Congregational Christian Churches. The new community embraces a rich variety of spiritual traditions and welcomes believers of African, Asian, Pacific, Latin Am, Native Am and European descent.
Historic ruling that airwaves are public property
Southern television stations impose a news blackout on the growing civil rights movement, and Martin Luther King Jr. asks the UCC to intervene. Everett Parker of the UCC's Office of Communication organizes churches and wins in Federal court a ruling that the airwaves are public property.
Ordination of first openly gay minister
The UCC's Golden Gate Association ordains the first openly gay person as a minister in an historic Protestant denomination: the Rev. William R. Johnson. In the following three decades, the UCC's General Synod urges equal rights for homosexual citizens.
Civil rights activists freed
The Wilmington Ten are charged with the arson of a white-owned grocery store in Wilmington, N.C. One of them is Benjamin Chavis, a UCC missionary and community organizer. Convinced the charges are false, the UCC's General Synod raises more than $1 million to pay for bail.
First African American leader elected
General Synod elects the Rev. Joseph H. Evans president of the United Church of Christ. He becomes the first African American leader of a racially integrated mainline church in the United States.
The United Church of Christ publishes The New Century Hymnal—the only hymnbook released by a Christian church that honors in equal measure both male and female images of God. Although its poetry is contemporary, its theology is traditional.
On July 4, the General Synod overwhelmingly passes a resolution supporting same-gender marriage equality. UCC General Minister and President John Thomas says that the Synod "has acted courageously to declare freedom, affirming marriage equality, affirming the civil rights of same gender couples…"